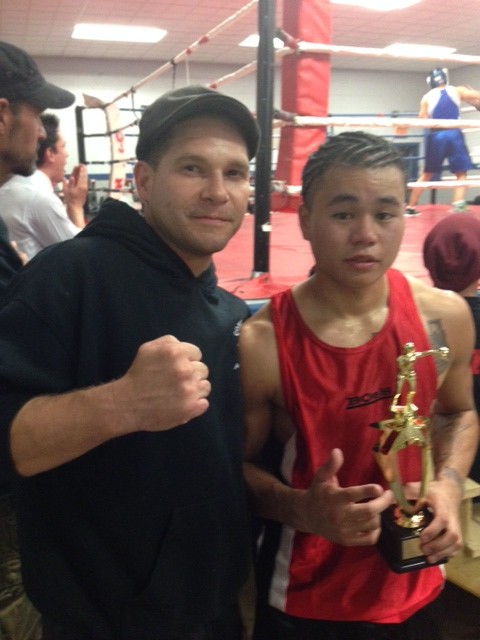 Steve Ferreira is the creator of "COMBATIVE CONCEPTS". He is the owner and operator of the M.M.A gym COMBATIVE CONCEPTS ACADEMY OF MARTIAL ARTS in Toronto's East End, Scarborough. "COMBATIVE CONCEPTS" is his contribution to reality based training for hi-stress combat situations & sport specific training for various Combat Sports. He teaches "RELIABLE" training methods for occupational, reality based, competitive, fitness or self-defense reasons. These are very scientific, result based training methods proven to develop attributes and techniques that translate to combat in extremely short periods of time! COMBATIVE CONCEPTS is the most efficient way to train and educate yourself to reality and sport based combat…..
Steve began his martial arts training as a youth in 1981 in traditional Shotokan Karate and Chinese Kung-fu. In 1993 he was introduced to Jeet Kune Do Concepts and in 1997 became a Full Instructor in Jeet Kune Do by both Peter Chassikos in Toronto and world renowned Paul Vunak of Progressive Fighting Systems in California. During and since then he has had the pleasure to train with a number of J.K.D. figure heads such as Guru Dan Inosanto, the late Sifu Larry Hartsell, Eric Paulson of C.S.W., Greg Nelson, Phil "Sled Dog" Gelinas, Marc "Crafty Dog" Denny, "Judo" Gene Lebell and Canadian JKD instructors Makoto Kabayama and Paul Irish in Toronto.
Upon opening up his own gym, he also became a certified boxing coach with Boxing Ontario and a certified M.M.A & Kickboxing Coach through C.S.C. (Combat Sports Canada) & C.A.S.K. (Council Of Amateur Sport Kickboxing). Steve is a avid student of the game who continues to develop himself to become a better athlete and fighter.
He measures his success through the positive development of his students/athletes technically, physically & mentally. Getting results and providing a no-nonsense, effective and safe training environment Steve's top goal. Having success using the martial arts as a vehicle to help people achieve their goals is his reward for teaching!